8-IN-1 PIPE WRENCH
TIGHTEN AND LOOSEN SCREWS IN HARD TO REACH PLACES WITH THIS ALL-IN-ONE TOOL!
Don't you just hate trying to squeeze yourself in tight corners just to reach the nuts underneath your faucet?
☑️【OPEN SLOT DESIGN】-Open slot allows for easy access to existing supply lines: Toilet Bowl/ Sink/ Bathroom/ Kitchen Plumbing and more. The open slot allows for easy access to existing supply lines, simpler and more convenient than traditional tools.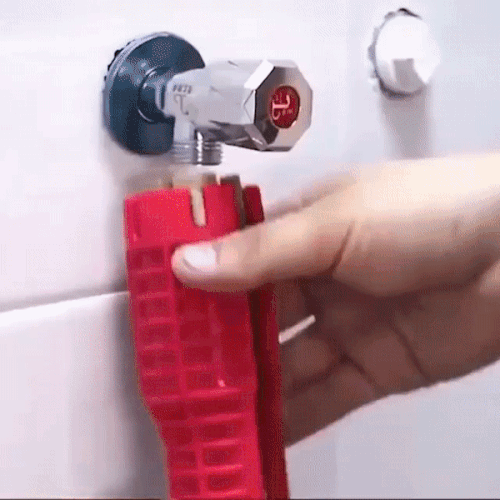 ☑️【MULTIPURPOSE】- Suitable for Supply nuts/ Shut off valves/ Strainer Baskets/ Supply Line Nut/ Faucet Nuts.Strainer basket attachment holds drain unit in place while tightening strainer nut. Ideal for most common 2, 3, 4, and 6 tab basin nuts.
☑️【EXTRA LONG DESIGN】-Lets you to turn hard-to-reach mounting nuts on faucets, sprayers and ball cocks, makes your installation more convenient.
With a rod being inserted in the tail hold, this tool for common faucet installations and sink strainers can easily to rotate at awkward angles without scratching your chrome.
☑️【LIGHTWEIGHT & EASY TO GRIP】-It features a convenient hollowed-out design that ensures that it stays lightweight and comfortable to use! Its open side slot design to easily slip through pipes and tubes to get to those hard-to-reach nuts!
Made with quality lightweight and durable materials to ensure that you can easily operate on the wrench without leaving your wrists sore!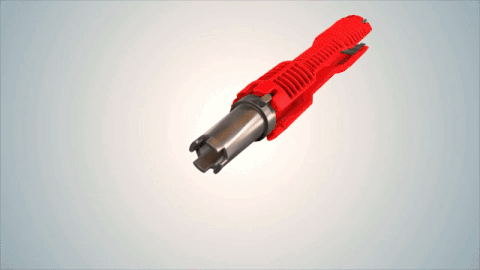 Material: ABS Plastic, Carbon Steel, Aluminium Alloy
Suitable for: 2/3/4/6 angle nut
Size: ‎11.5 x 2.1 x 2 inches
Package includes: 
1 x 8-in-1 Pipe Wrench
(Included 1.3"/34mm & 1.6"/40mm adapters, T-shape Steel Inner Wrench)